Are you a boater and like to find cool Anna Maria Island boating restaurants when you are out on the water all day and need a place to refuel you and your boat? Check out Annie's Bait and Tackle in Cortez located on the North East side of the Cortez bridge.
Annie's Bait and Tackle is one of those Anna Maria Island Boating restaurants the is one of those Mom and Pop places you are always wanting to find and sometimes stumble upon.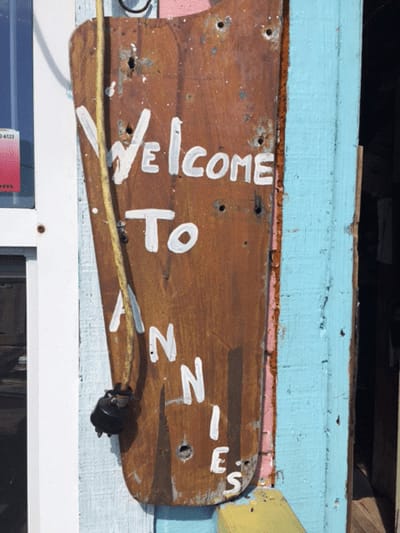 Annie's Bait and Tackle opened over 35 years ago. Annie's is a one stop shop for Florida boaters and fisherman. They have terrific food~ the freshest and one of the best grouper sandwiches around caught right here and cooked to your liking! They have beer, wine and great food! There is also fresh and frozen bait, complete line of terminal tackle, ice, fuel for the boat and fishing licenses. H2O water-sports next door offers jet ski rentals, dolphin cruising, para-sailing, charter fishing and boat tours.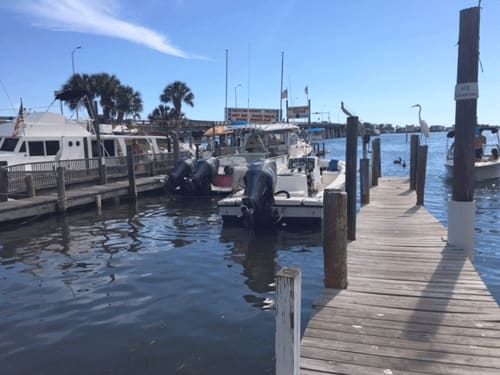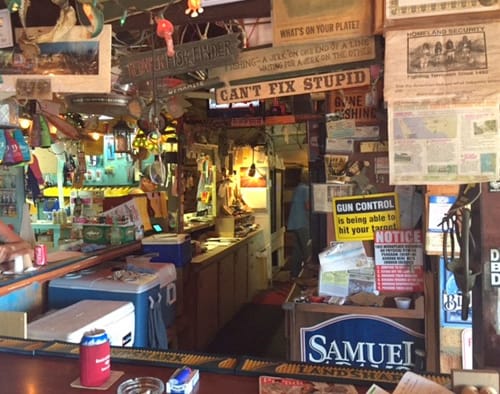 Annie's is more than just an Anna Maria Island boating restaurant! It's a taste of Old Florida that everyone who visits Anna Maria Island is seeking to find!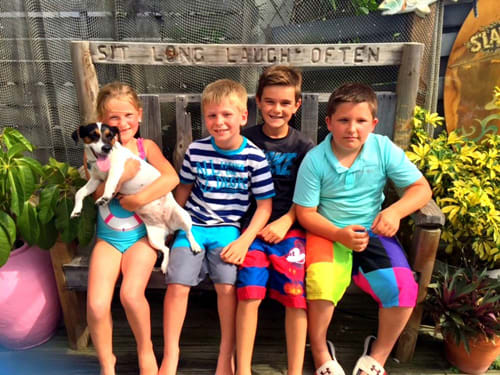 Stop by and see the local dog 'Swayze" the Jack Russell terrier friendly to all the guests even our kids when we stopped to visit and have a few beers and hang with the local flavor.
If you are wanting extreme casual dining then this is the place for you! Voted number one bait and tackle in the area. They offer 3 sizes of live shrimp, pinfish and shiners.
Annie's Bait and Tackle
is located at 4334 127th Street Cortez Fl 34215.