Have you ever wanted to ride on or swim with a horse in the Ocean or Beach?
You can do just that right here in Bradenton just off the Palma Sola Causeway on Manatee Avenue. There is a company called
"C Ponies"
that offers beach horseback riding daily in Bradenton and St. Petersburg FL areas.
It's not "just a ride"… they say it's an "Equestrian Aquatic Adventure!" You can experience beach horseback riding and swimming with the horses in the Sea!
My husband and I rode our bikes over to the Palma Sola Causeway on a Saturday Morning to watch a group of friends take a beach horseback tour for their anniversary!

We were told by one of the owners that you don't need any experience at all to ride. All you need is to be able to follow rules and stay calm to ride your own horse. Children under 10 are not permitted to ride unless they have horse experience. For the safety of the horses the water temperature must be at least 70 degrees to ride. The cost to ride the horses varied from $135-$150 per hour.
The Gypsy Vanner and Drum horses are domestic horses from the British Isles and are a combination of the Clydesdale and Shire breeds. The Drum horse is an important member of the Queen of England's Band of the Life guards. These history of these horses is that the Drum horse would carry 2 large silver kettle drums, plus a fully outfitted rider, through crowds of thousands during the Queen's processions! The
Gypsy Vanner
is known for pulling caravans and wagons back in the 1850's for the British and Irish people. So basically both horses are used to pulling or riding persons up to 300lbs.!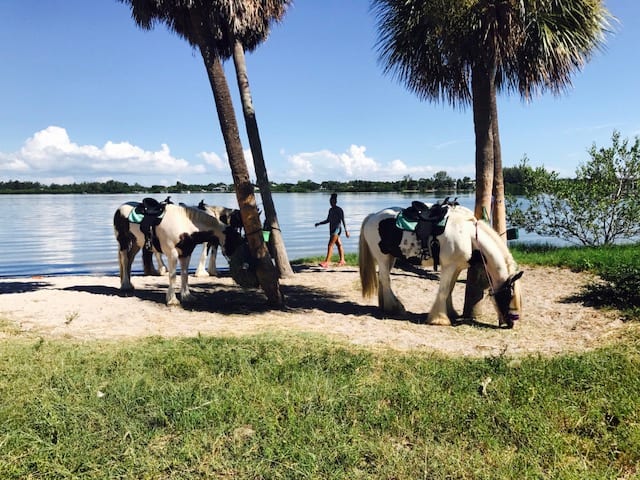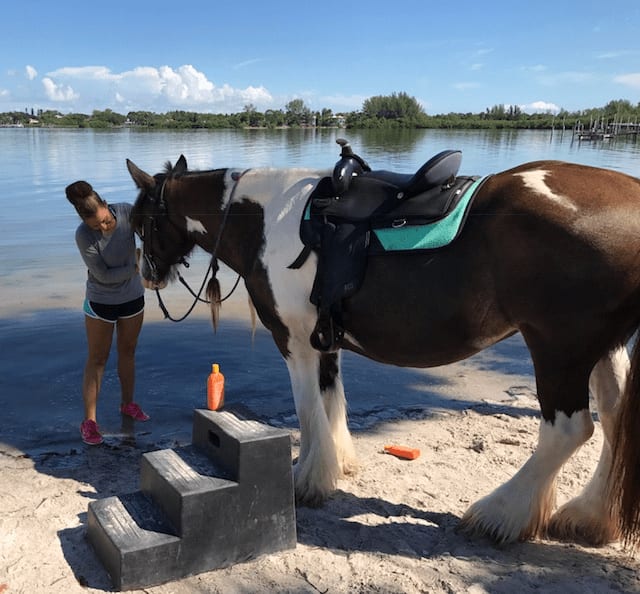 C Ponies is a family operated and owned business that services the Bradenton and Anna Maria Island areas and are located at 8410 Manatee Avenue West, Bradenton Florida and can be reached at
(941) 773-5196.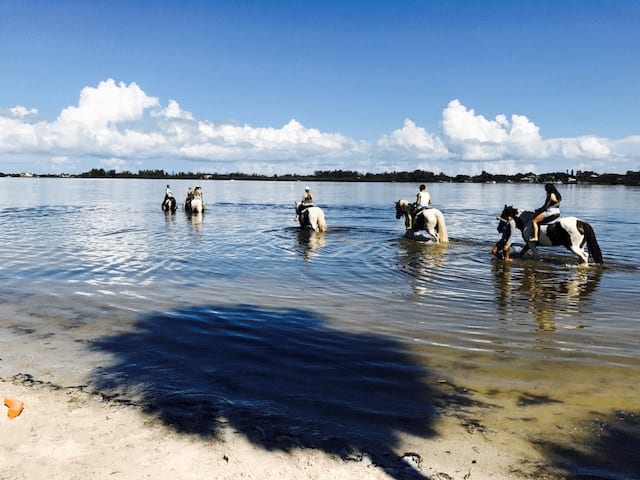 Now you can enjoy this amazing horseback riding in the sea all year (long weather permitting).
For more fun stuff to do in the Anna Maria Island area visit all my blog posts!