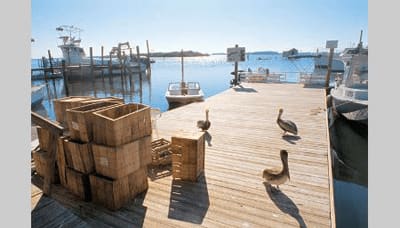 A view from one of the docks at Cortez. Home to many local fishermen. The historic Cortez Fishing Village, nestled right next to the Cortez bridge on the Bradenton side was founded in the 1880's. One of the last remaining authentic fishing villages in Florida, The Cortez Fishing Village is a special place. This beautiful little spot is truly a hidden gem featuring a piece of authentic "Old Florida."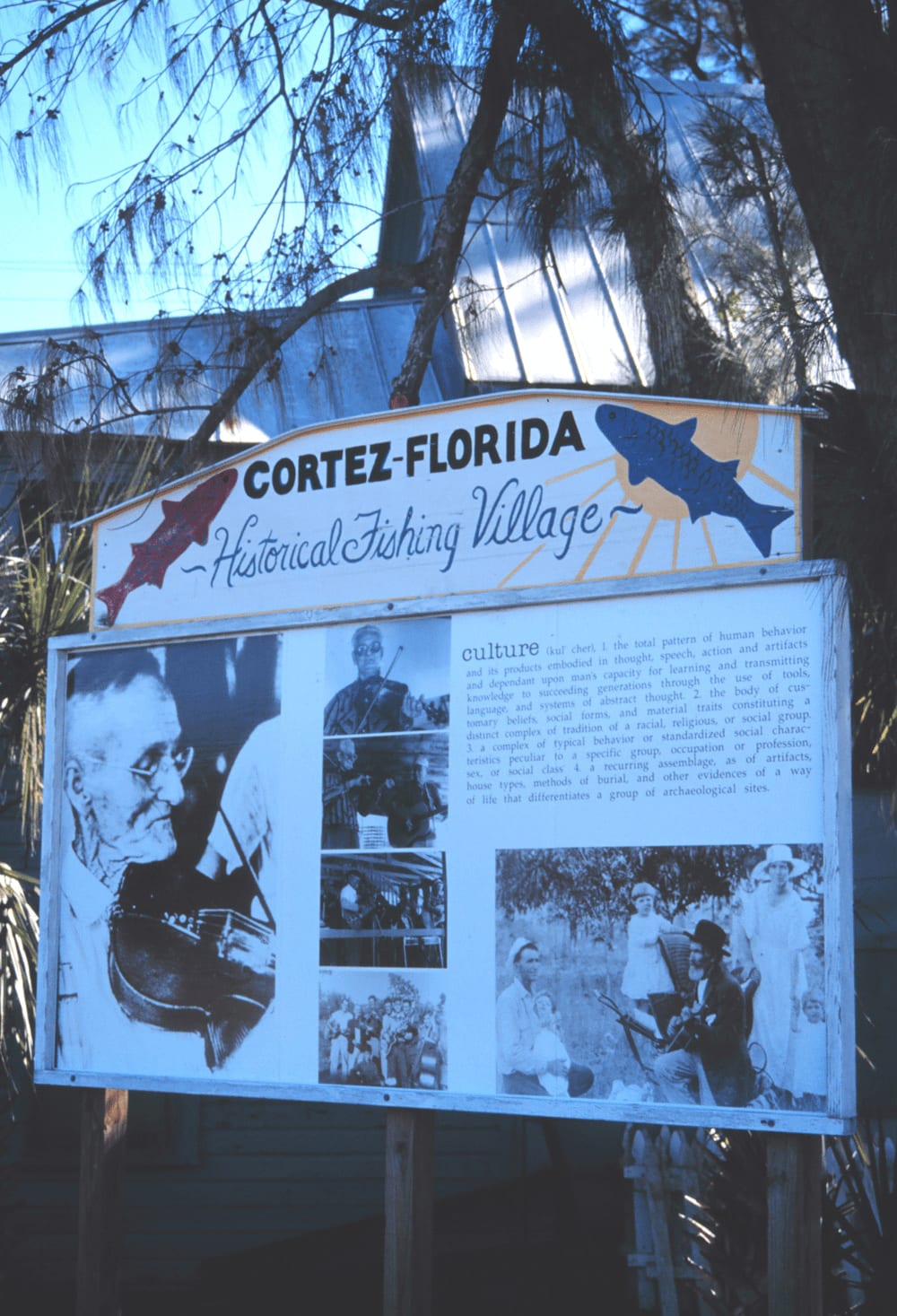 Historic Cortez Fishing Village sign. Cortez is listed on the National Register of Historic Places. Stroll through The Cortez Fishing Village and take in all the restored old cottages. The locals who reside here truly take pride in their little piece of paradise. Their homes are beautifully restored and preserved and all have their own unique sense of Florida style and flair.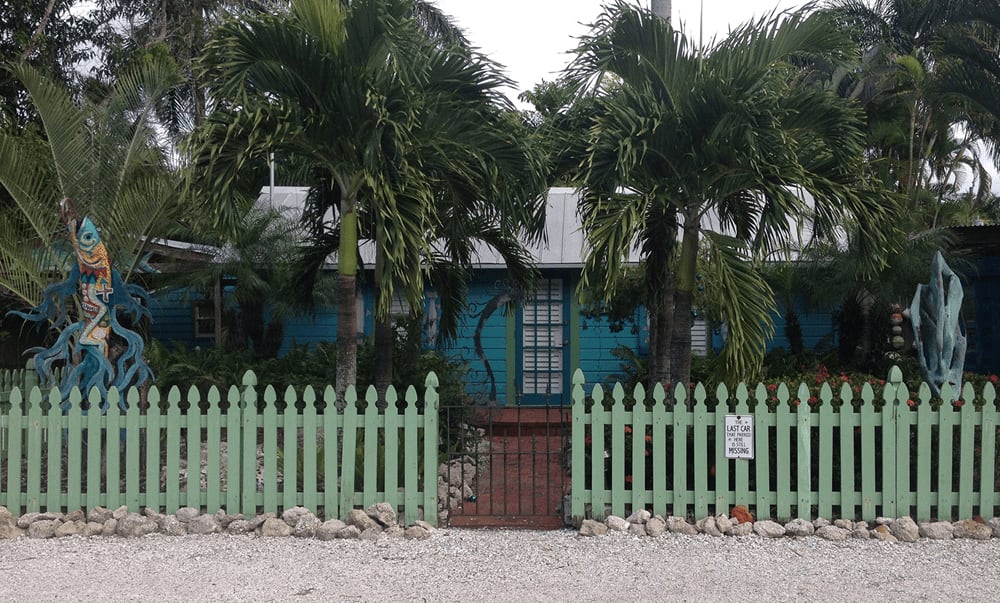 A unique and whimsical cottage. Beautifully restored. Cortez Fishing Village is still home to many local fishermen and here visitors will find some of the freshest best fish there is to be had in the state of Florida. Stroll on over to the
Star Fish Company
and enjoy some smoked mullet dip, a local favorite. Another local eatery earning rave reviews all over the state of Florida is the Tide Tables restaurant. Co-owned by two longtime Cortez families the Tide Tables restaurant features everything that is great about living in and visiting Florida. Enjoy the freshest fish tacos while sitting waterside on the deck enjoying an ice-cold beer, you'll never want to leave!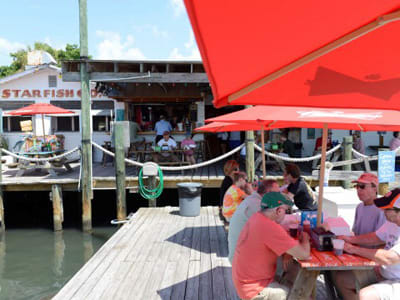 Dining dockside at the Star Fish Company. Fresh seafood, delicious taste of authentic Florida! Come February you won't want to miss the Cortez Fishing Festival. Every year this fantastic festival features local art, amazing and creative seafood dishes, music and people watching as locals and tourists come out and mix together for a fun filled day in the glorious season that Floridians call winter!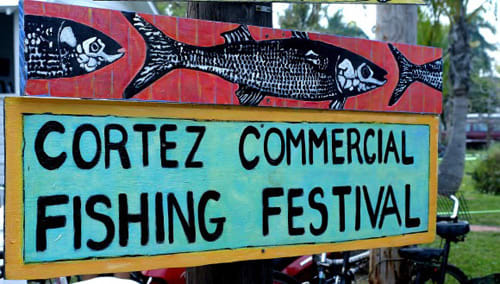 Local artists sign announcing the annual Cortez Fishing Festival.